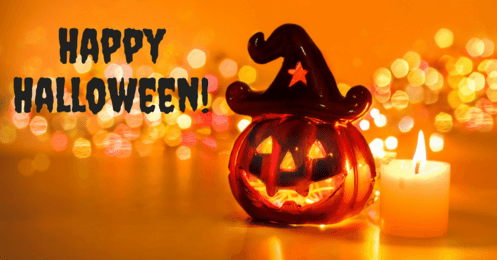 Who doesn't love Halloween? It's fun to dress up at work or school and stock up on your favorite sweets. The kids get excited and they look forward to trick-or-treating all year long, but unfortunately this year is going to be a little bit different. With the country still experiencing a pandemic, going house to house might not be the best plan of action when it comes to keeping you and your little ones safe. 
So what are some ways you and the kids can still enjoy this Halloween season without the classic trick-or-treating? We've come up with some fun ways for you to keep the spirit alive!
Have a Halloween movie marathon. There are so many fun Halloween movies for the whole family to enjoy, they don't have to be scary! Choose a few favorites, get out your favorite sweets and hunker down for some movie fun. 
Make your own haunted house. Haunted houses are one of the most fun parts of Halloween, but if you don't feel comfortable going out to one, make your own at home! Now, this one will require some creativity on your part, but we believe in you! Set up a little course in either your home or out in your yard and get your scary on!
Carve pumpkins. Now, this one is a classic! It's never too late to break out the pumpkin carving kit and maybe this year, Halloween is the night to do that! Print out some fun designs and get carving!
Set up an in home trick-or-treating route. Just because the kids can't go door to door, doesn't mean they can't go room to room! Decorate the house with some spooky decorations and pass out candy in all the rooms in your house. Safe and fun for the whole family!
Make your own candy. We all know the classic favorite candy bars, but have you ever made homemade candy bars? Delicious! There are lots of yummy recipes online, and this would be a great way to celebrate this sugar filled holiday! 
However you decide to celebrate this Halloween season, we wish you safe and happy fun. No matter if you stay home or go out, you can still wear a costume, and that's the most fun part, right?! As always, Pink Show Cleaning Crew is here for any of your house cleaning needs. Messes are spooky, so let us take care of them for you. Happy Halloween!