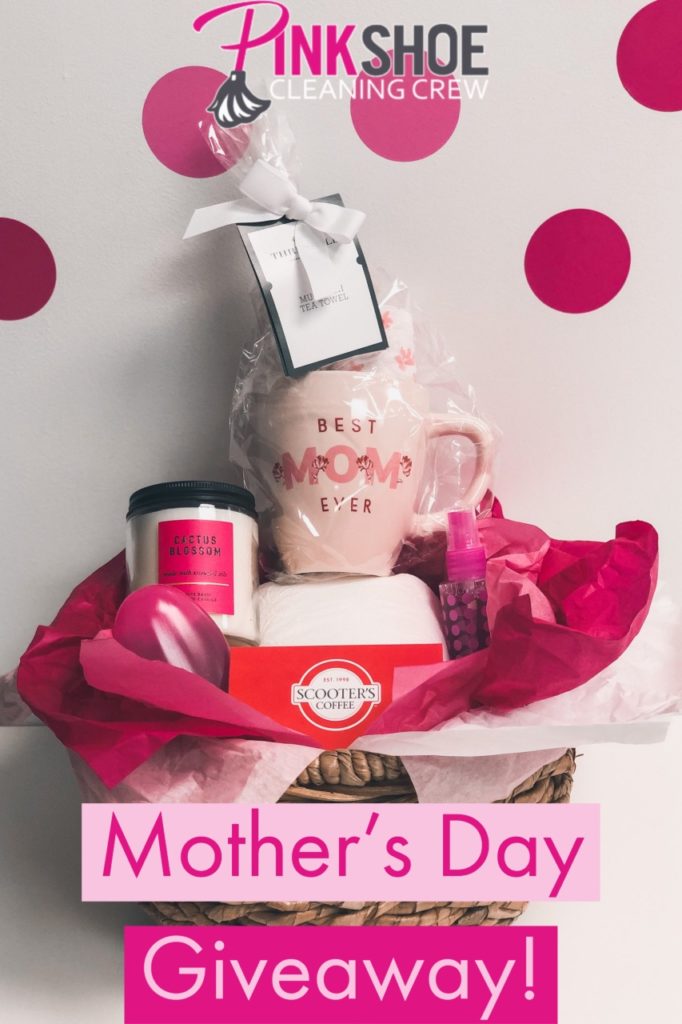 This year it's extra important to make your mom feel special! Times are tough and we're all navigating an altered daily life, so this year, give your mom something that will show her how much you love and appreciate her. There's lots of different ways to do this, such as a handmade card, flowers, or maybe get her something to keep her busy while she's at home like a puzzle, book, or game. Mothers do so much, and none of us would be here without one!
Since we're all spending a lot of time at home, things have been getting messy a lot quicker. House work can be daunting and not fun, especially now that it has to be done more often. If you're not sure what to get your mom this Mother's Day, we can help! Pink Show Cleaning Crew is currently doing a giveaway with a basket full of some great stuff mom will love.
What's Included:
– "Best Mom Ever" Mug with a tea towel
– $30 Scooters Gift Card
– Bath & Body Works "Cactus Blossom" Scented Candle
– Squeeze bottle of hand sanitizer
– Roll of toilet paper
– A sample bottle of our main cleaning agent H2Orange. It works as a sanitizer and viricide.
This is the perfect Gift Basket for any mom out there! 
To qualify you must do ALL the following:
1. Tag 2 moms in our giveaway Facebook post who would love this gift basket
2. SHARE the post publicly
3. Like our page "Pink Shoe Cleaning Crew!"
4. Anyone can enter!
Giveaway will end on May 7th at 4:30 PM. Our management team will announce a winner on May 8th and can be picked up at our location: 14483 West Center Road, Omaha, NE!
Whether you're a mom yourself, or you're celebrating the mom in your life, have a happy Mother's Day!